ABOUT
Here at Izakaya Minato we aim to bring classic neighborhood izakaya dining to Portland's East end. Izakaya literally translates from Japanese to stay, sake, shop. Much like putting bistro or trattoria in front of a name, the izakaya lets you know what type of restaurant to expect. A casual, fun spot to gather with friends over shared plates and sake, beers or a cocktail. Minato means 'port' or 'harbor' in Japanese.
FOOD
Our menu is a blend of classic izakaya fare and whatever is in season at the moment, both on land and water. You won't find any sushi, but always a daily selection of sashimi, as well as a selection of dashi broth dishes, grilled fish and JFC, Japanese fried chicken. There is also the option to put your meal in our hands by choosing omakase, or chefs choice.
DRINK
Sake is sold in sharable carafes so you can move through the list as the meal evolves. Pick your own guinomi from our collection of antique sake cups from Japan or one that chef Thomas made. Our beer taps are devoted to the many local breweries, with all bottled beers coming from Japan. In addition, we have a full bar with as many Japanese whiskeys as we can get our hands on, try them neat or as a classic highball.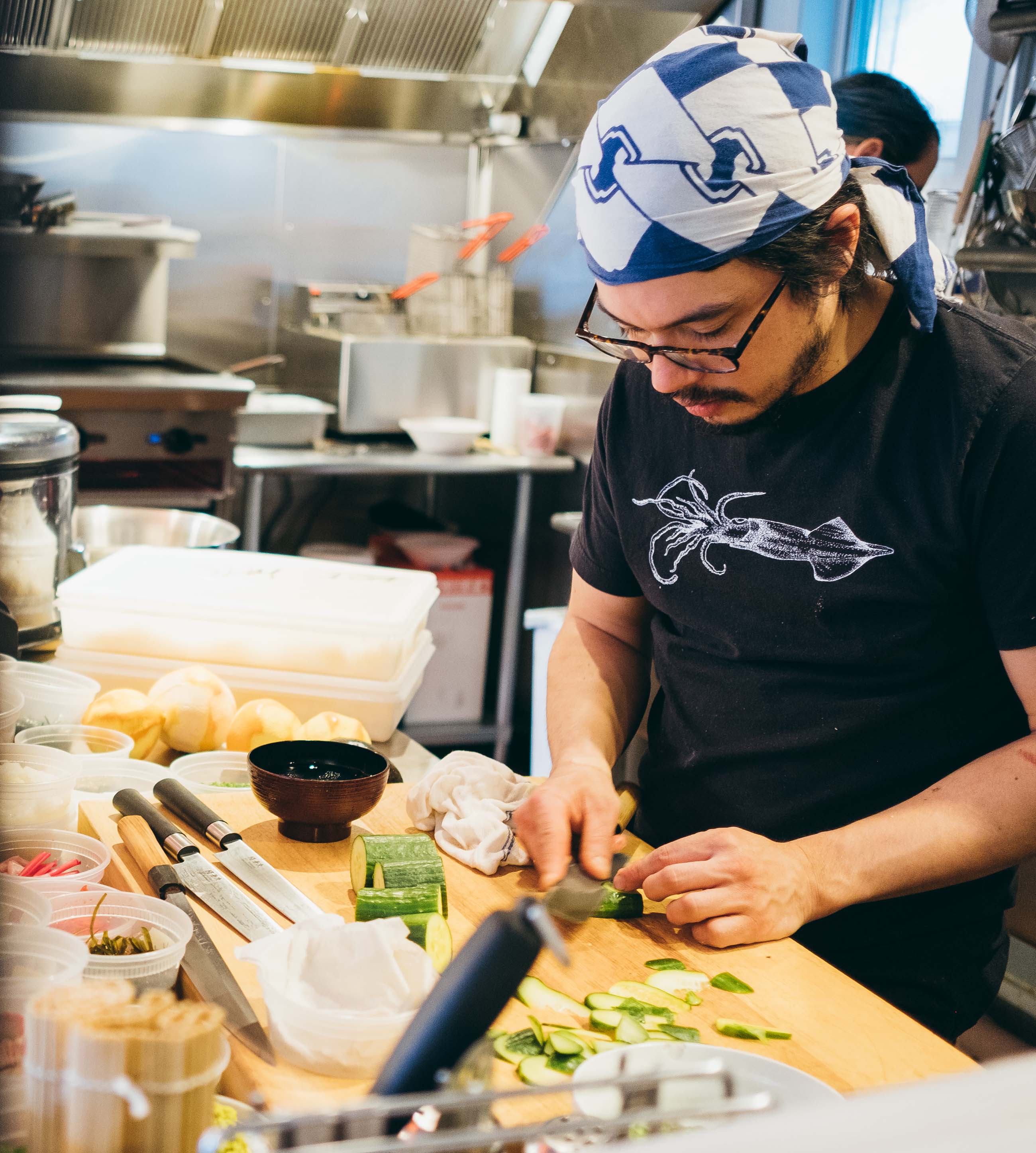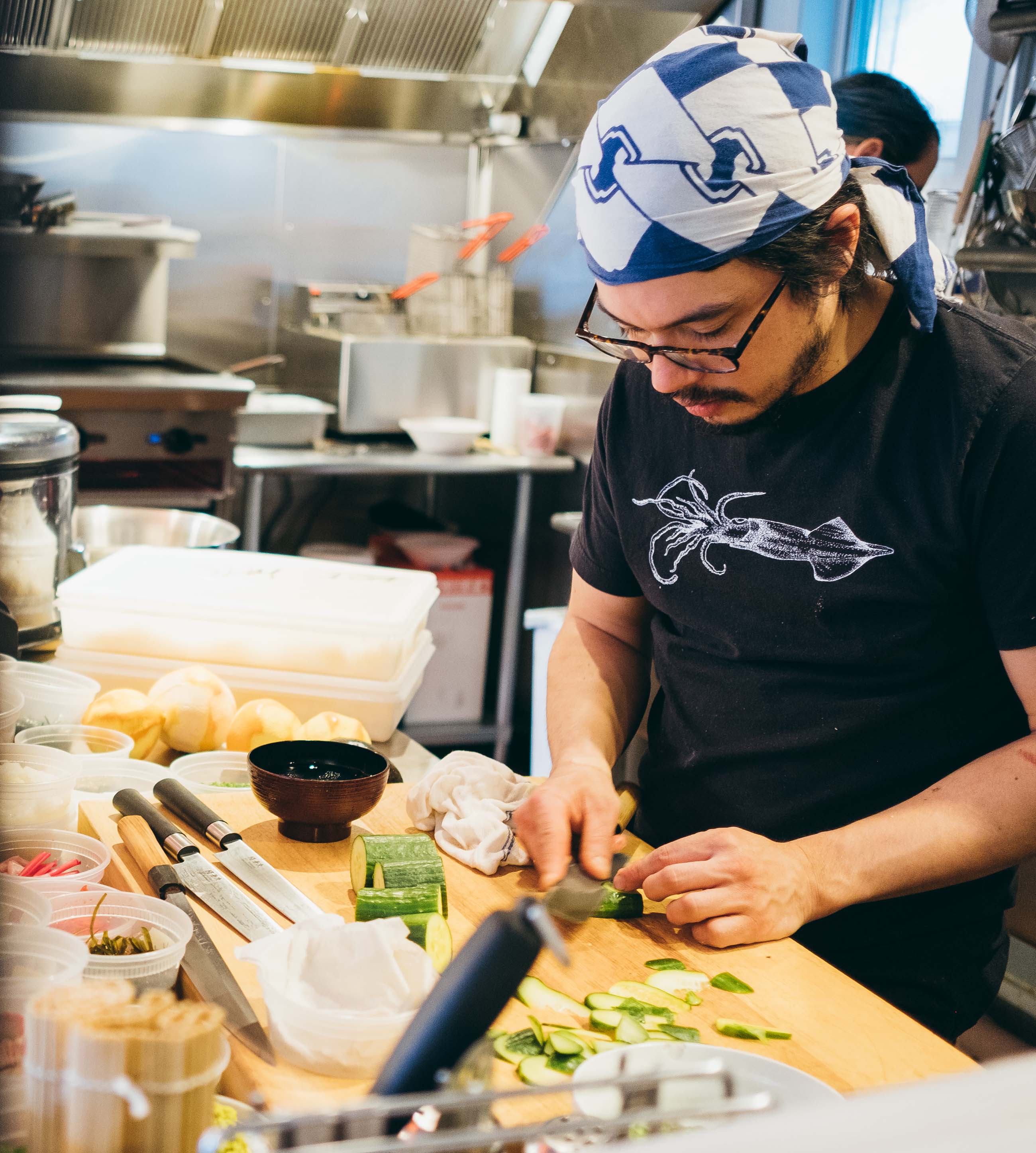 SPACE
The open kitchen and bar gives the front room a lively feel by bringing the kitchen out of the back and into the spotlight. We have a high top communal table great for large parties. The back room allows for a more intimate dining experience, with individual tables and banquette seating. In the summer months we expand out onto the sidewalk to enjoy the warm nights with a few patio tables.